Richardson, TX Top Criminal Law Firms


OVER 250+ DWI'S REDUCED OR DISMISSED

150+ Theft Cases dismissed

95% dismissal rate on Assault Family Violence Cases

300+ Drug Cases and Unlawful Carry of Weapons dismissed or reduced
Request a FREE CONSULTATION
We Know to Apply the Best Legal Tactics
at the Right Time.
Our strategic and analytical approach to handling each case has been the core of our success.
See what our clients have to say about our work.

Having a 2nd degree felony is no joke. Over two years ago I remember calling Azad & Barlow and being the first time that I have ever been in trouble... read more I am glad that I did. After going back and forth with the DA my lawyer Shawn took care of everything with me having to make minor appearances in court. My lawyer Shawn made sure that I stayed relaxed through the whole process and made it nice and easy to understand. If your in trouble don't stress call Azad & Barlow you will not regret it.

Christopher Martinez


April 26, 2022

It was a pleasure having David as my attorney. He helped me when I needed it the most. He explained everything and guided me through the process, which made it... read more easier for me. I am very thankful to the Azad and Barlow PLLC.

Daisy Rodriguez


April 24, 2022


Los Abogados David y Shawn son muy profesionales y amables! Los recomiendo si tiene un problema legal.

Aracely Diaz


April 24, 2022

I have had the pleasure of working with Azad & Barlow as a client on several occasions. I can say with all honesty, this is the best law firm I... read more have ever worked with!
They know the law, they go above and beyond, and fight for you. Through the years they have not only remained my council on reserve, but have become like family.
Shawn Barlow in particular has been a solid for my family and for myself, he has worked outside the norm to educate, inform, and provide Amazing service.
I highly recommend Azad & Barlow, if you are seeking an attorney!

Jennifer Bonham


March 24, 2022


Es muy recomendado ami me ayudo en el problema que tenia es muy profesional recomendado

Manuel Ascencio


February 24, 2022


Mi experiencia con este abogado ha sido muy satisfactoria. Me ha tratando con profesionalidad y cercanía desde el primer momento. Sin duda recomiendo sus servíos.

Viviana Asencion


February 24, 2022

They're were so kind and very helpful!!

Alida Tay


February 24, 2022
Our Strategy Will Evolve as Your Case Does.
The Law Firm of Azad & Barlow is not looking for the quick buck. We will review, study and plan your legal defense for as long as it takes.

Don't Bargain Your Life with Bargain Lawyers.
You need and deserve attorneys that know the law, the court system, know police tactics and procedures
and can work day in and day out to meet your legal needs.

Criminal Defense
From DWI and DUI cases to felonies and misdemeanors, our criminal defense attorneys will provide you with the aggressive defense you need to navigate the criminal justice system.
Family Law
Our compassionate and experienced family lawyers will provide you with the guidance and support you need, whether you are seeking a divorce, child custody arrangement, or spousal support.
Personal Injury
If you have been injured in an accident, our personal injury lawyers will help you get the compensation you deserve. We have experience handling all types of personal injury cases, from car accidents to wrongful deaths.
A Team of Lawyers on Your Side
When you experience an arrest, divorce, or injury, everything can change – we know that at the Law Firm of Azad & Barlow, PLLC.

Let us help you with your case so you can focus on yourself and your family, instead of being overwhelmed and worried. Attorneys David Vicente Azad and Shawn Barlow are working day in and day out on helping people deal with cases just like yours. Find out how our affordable legal services can help you.
Attorneys That Stand at Your Side
We will review, study and plan your legal defense for as long as it takes.
Our strategy will evolve as your case does.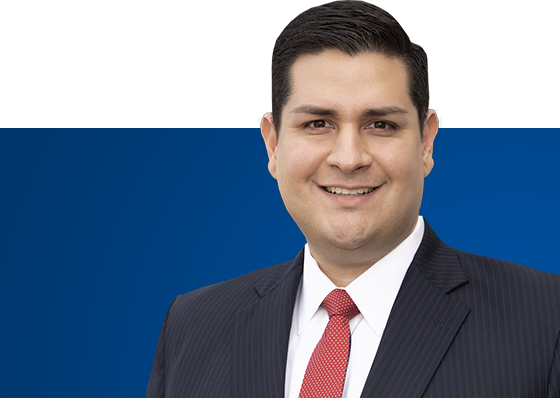 David Vicente Azad primarily focuses on Criminal Defense, Divorce, and Personal Injury. David graduated from The University of Kansas School of Law, where he was the Vice President of the Hispanic American Law Student Society for two years. During that time he was also a member of the Kansas City Worker's Justice Project, and Douglas County Legal Aid as a rule 719 attorney.
Shawn Barlow primarily focuses on Criminal Defense, and Personal Injury cases. Shawn is a former police officer of the Garland Police Department, where he worked in the patrol division for just over nine years and received numerous awards and commendations for his service. During that time, Shawn gained an invaluable amount of experience in how criminal cases are handled by the Police.
You Don't Have the Luxury of Time to Wait When You're Facing Criminal Charges.
contact us today for your free consultation
The Law Firm of Azad & Barlow in Richardson, TX is Committed to Providing You With High-Quality Legal Services
Whether you are going through a divorce, have been injured in an accident, or are facing criminal charges, the decisions you make can have a lasting impact on your life.

Trust our team of expert attorneys at Azad & Barlow, PLLC to provide you with the legal guidance and representation you need to protect your rights, interests, and future.

PROVEN TRACK RECORD
We have successfully represented clients in high-asset divorces, felony criminal cases, and complex personal injury litigation. We have the skills, experience, and resources necessary to handle your case, no matter how complex it may be.

COMPASSIONATE REPRESENTATION
We understand that you are going through a difficult time, which is why we will always treat you with compassion and respect. We will take the time to listen to your story and help you understand your legal options.

RESPONSIVE & RELIABLE
We go above and beyond to make sure our clients are kept informed about the status of their cases and what to expect next. We know that timely communication is important, and we will always return your calls and emails promptly.

VALUE FOR MONEY
At Azad & Barlow, PLLC, we believe that everyone deserves quality legal representation, regardless of their financial situation. That's why we offer affordable and flexible payment options to make our services more accessible.
Cases Top Criminal Law Firms in Richardson TX Take On
When you experience an arrest, divorce, or injury, everything can change – we know that at the Law Firm of Azad & Barlow, PLLC.

Whether you've been injured in an accident or charged with a crime, you need an attorney who is knowledgeable, experienced, and aggressive. Our team at Azad & Barlow, PLLC has the skills, expertise, and resources to handle a wide range of cases.
Driving while intoxicated (DWI) or driving under the influence (DUI) charges
Theft charges, such as robbery, shoplifting and burglary
Evading arrest or detention offenses
Criminal mischief or trespassing offenses
Driving on a suspended license
Explore our curated library of articles, guides, and resources to help you understand your rights and legal options.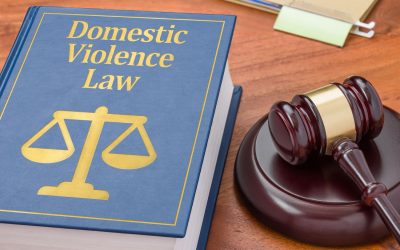 Most people think a DWI is something that happens to other people – until it happens to them. If you've been arrested for driving while intoxicated...
We Look Forward to Hearing From You and Getting Started on Your Defense.
You have no obligation for contacting the Law Firm of Azad & Barlow, PLLC.

101 West Renner Road
Suite 190
Richardson, TX 75082
United States
Monday – Thursday : 9am-5pm
Friday : 9am-12pm
Sunday : Closed
Azad & Barlow PLLC is the Leading Law Firm in Richardson, Tx & the Surrounding Areas.
contact us today for your free consultation