Professional Legal Services in Allen, TX
Accessing legal services in Northwest Texas, particularly in matters of family law, such as divorce, can be challenging for many people living in the area. The high costs associated with hiring an attorney can be a significant barrier, especially during financial strain. Attempting to navigate the legal system without professional representation often results in complex and unfavorable outcomes, as the intricacies of the law can be challenging to manage for those not well-versed in legal matters.
To address this issue, our organization offers comprehensive legal aid to those in need. We specialize in providing essential services in family law, ensuring that individuals have access to the legal support they need during critical times. Our team of experienced attorneys is dedicated to guiding clients through the legal process, offering expert advice and representation to ensure fair and just outcomes.
Local Legal Aid For Texas
Our mission is to provide comprehensive legal services to residents in various counties across Texas, ensuring everyone can access the legal assistance they need. We specialize in different legal areas, offering support and guidance in family law, civil litigation, and other legal matters.
Understanding the complexities of the legal system, our experienced team is dedicated to helping clients navigate their legal challenges with expertise and compassion. These are all areas of law that we cover to meet your legal needs:
Criminal Defense
Our criminal defense services are designed to protect the rights and freedoms of those accused of criminal offenses. We provide skilled representation, ensuring our clients receive a fair trial and the best possible outcome. Our attorneys are experienced in handling a variety of criminal cases, from minor offenses to serious felonies, offering dedicated support throughout the legal process.
Divorce and Family Law
Navigating family law issues such as divorce can be emotionally taxing and complex. Our team offers compassionate and expert legal guidance in these matters, including child custody, property division, and alimony. We strive to reach amicable resolutions that protect the interests of our clients and their families, prioritizing their well-being and legal rights.
Personal Injury
For those who have suffered injuries due to the negligence of others, we offer robust personal injury legal services. We aim to secure fair compensation for our clients, covering medical expenses, lost wages, and pain and suffering. Our attorneys are committed to advocating for the rights of injury victims, ensuring they receive the justice and support they deserve.
Other Criminal Areas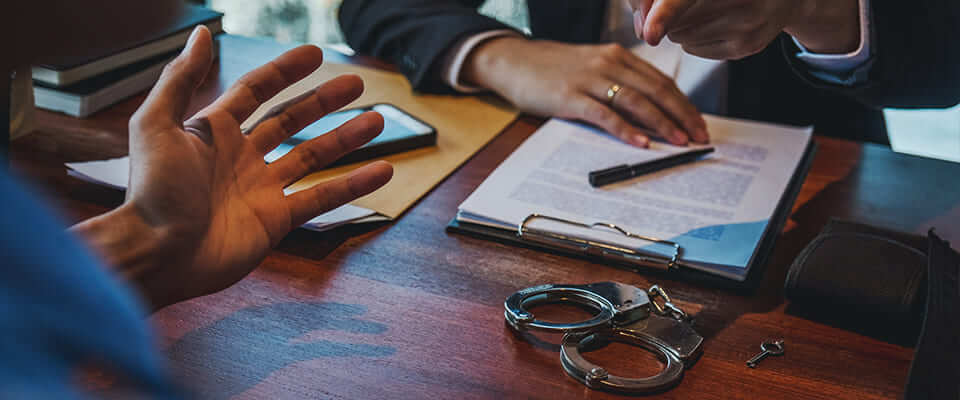 At Azad & Barlow, PLLC, we are committed to offering expert legal representation across a spectrum of criminal and family law cases in Texas. Our experienced attorneys are well-versed in handling various challenging legal situations, ensuring that every client receives dedicated and practical legal support. Here are additional criminal areas we cover with our service:
DWI and DUI Defense:

We specialize in defending DWI and DUI cases, offering expert legal strategies to mitigate the severe consequences of these charges, including license suspension, fines, and jail time.

Drug Crimes Legal Representation:

Our firm tackles drug crime charges, focusing on reducing potential penalties like jail time and fines by analyzing drug classifications and crafting tailored defense strategies.

Theft Charges Defense:

We defend against theft charges, ranging from shoplifting to robbery, focusing on minimizing the impact of these allegations and seeking the best possible legal outcomes.

Assault Cases:

Our team handles assault cases, from simple misdemeanors to aggravated felonies, striving to protect your rights and reduce potential penalties.

Family Violence Representation:

We provide sensitive and thorough legal support for family violence cases, aiming to navigate the complexities and emotional nuances of these charges effectively.

Juvenile Offenses Advocacy:

Specializing in juvenile offenses, we focus on rehabilitation and future protection for young offenders, navigating the unique aspects of the juvenile justice system.

Probation Violation Defense:

Our firm addresses probation violations to avoid revocation and additional penalties, offering a solid defense even in challenging situations.

Driving With a Suspended License:

We assist clients caught driving with a suspended license, working towards reducing charges and potential fines or jail time.

Criminal Mischief and Trespass Defense:

Our services include defending against criminal mischief and trespass charges, aiming for favorable resolutions through strategic legal approaches.

Evading Arrest Representation:

We provide defense for evading arrest or detention charges, focusing on mitigating the severity of penalties associated with these offenses.

Weapons Offenses Legal Services:

Our expertise in weapons laws helps us defend against illegal possession or carrying charges, ensuring a comprehensive and effective legal defense.

Child Custody and Visitation:

Our team advocates for fair child custody and visitation arrangements, prioritizing children's welfare while safeguarding parental rights.

Property Division in Divorce:

We specialize in inequitable property division during divorce, ensuring a fair distribution of assets and debts by Texas law.

Child Support Legal Assistance:

Our firm assists in calculating and negotiating child support arrangements, adhering to Texas's guidelines to ensure fair and appropriate support.

Spousal Support (Alimony) Representation:

We provide guidance and representation in matrimonial support cases, advocating for proper alimony arrangements in line with Texas's legal standards.
Unparalleled Legal Expertise at Azad & Barlow, PLLC
Discover the exceptional legal services Azad & Barlow, PLLC, a distinguished and award-winning law firm, offers. Renowned for our unique blend of aggressive and empathetic legal assistance, we have a proven track record of success and a well-earned reputation for excellence. Our team is dedicated to handling your legal matters with unmatched care and professionalism. Contact us at (972) 535-4484 or via our online contact form for a detailed discussion with our skilled and experienced attorneys.
At Azad & Barlow, PLLC, we recognize how daunting the legal process can be. That's why we prioritize clear and understandable communication, ensuring you fully understand each step of your legal journey. We are committed to guiding you without haste or undue pressure, focusing solely on your best interests. Our primary aim is to secure your most favorable outcome through negotiation, settlement, or in the courtroom. We are unwavering in our commitment to defend your rights, family, and future, prepared to fight vigorously for the justice you deserve. Contact us TODAY!